Holy Trinity 1961 – 2004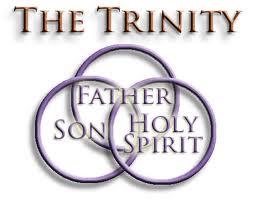 In 1961 The Pool Hall in Wilkinson Road, Para Hills was rented on a Sunday Morning For Mass. Previously the nearest Mass centre was in Salisbury; Para Hills being a part of Salisbury Parish. Social functions were held in people's homes.
In March 1964 Catholic Women's League, Para Hills branch was formed with members meeting in homes of members. In 1965 First Mass celebrated at midnight on Christmas Eve in the unfinished church.
1966 Official opening of church by Archbishop Gleeson on April 6th.
1972 Parish of Para Hills officially started in January with Fr. Terry Wall as the first Parish Priest. There was no residence in the parish and he resided at the seminary travelling to the parish each day and having lunch with different families in the parish.
1973 The new parish house was completed in December and Fr. Terry Wall moved in.
1974 Sr. Sheila Gibbons, a Sister of Mercy, was appointed as assistant to Fr Wall.
1976 Mercy Sisters took up residence in Ingle Farm as part of the parish.
1977 Sr Catherine Seward ; Mercy Sister, joined the parish staff as R.E. co-ordinator.
1985 Official opening and Blessing of new Parish Centre by Archbishop Faulkner (a portable school room had been used prior to the permanent building).
1986 Fr. John Vildzius appointed Parish Priest.
1987 Sr. Loyola took up position of R.E. co-ordinator.
1988 Fr Hugh O' Sullivan appointed Parish Priest.
1989 Resurrection Fathers took over the parish with Fr. Marian Szablewski as Parish Priest with Fr Norm Choate as his assistant.
1993 Fr Stanislaw appointed assistant priest.
1994 Fr Marek Ptak appointed assistant priest.
1997 Fr Peter Monopoli appointed Parish Priest.
2003 Cluster formed with Modbury, Dernancourt and Tea Tree Gully parishes. Life Teen Started in the cluster.
2004 January; Para Hills and Modbury parishes amalgamated to form one faith community.